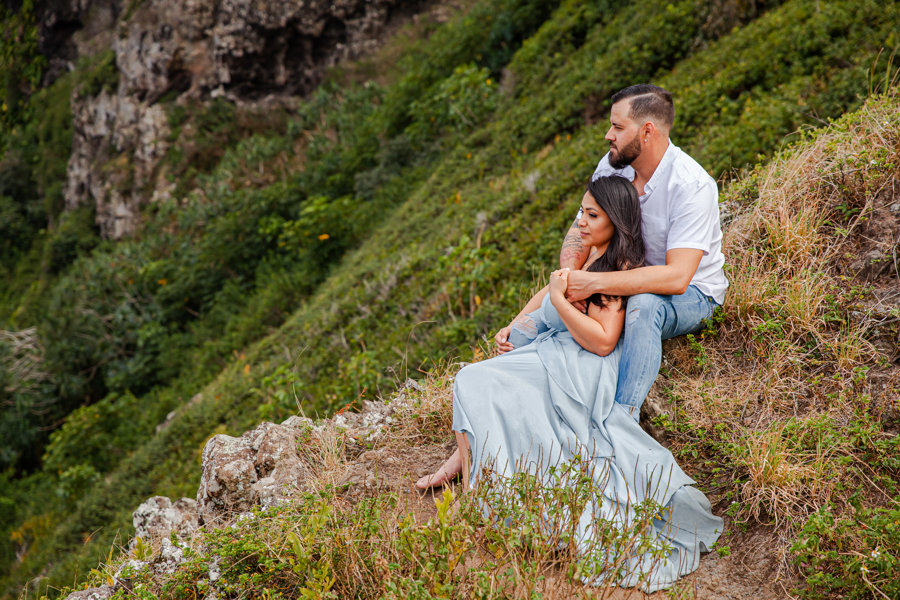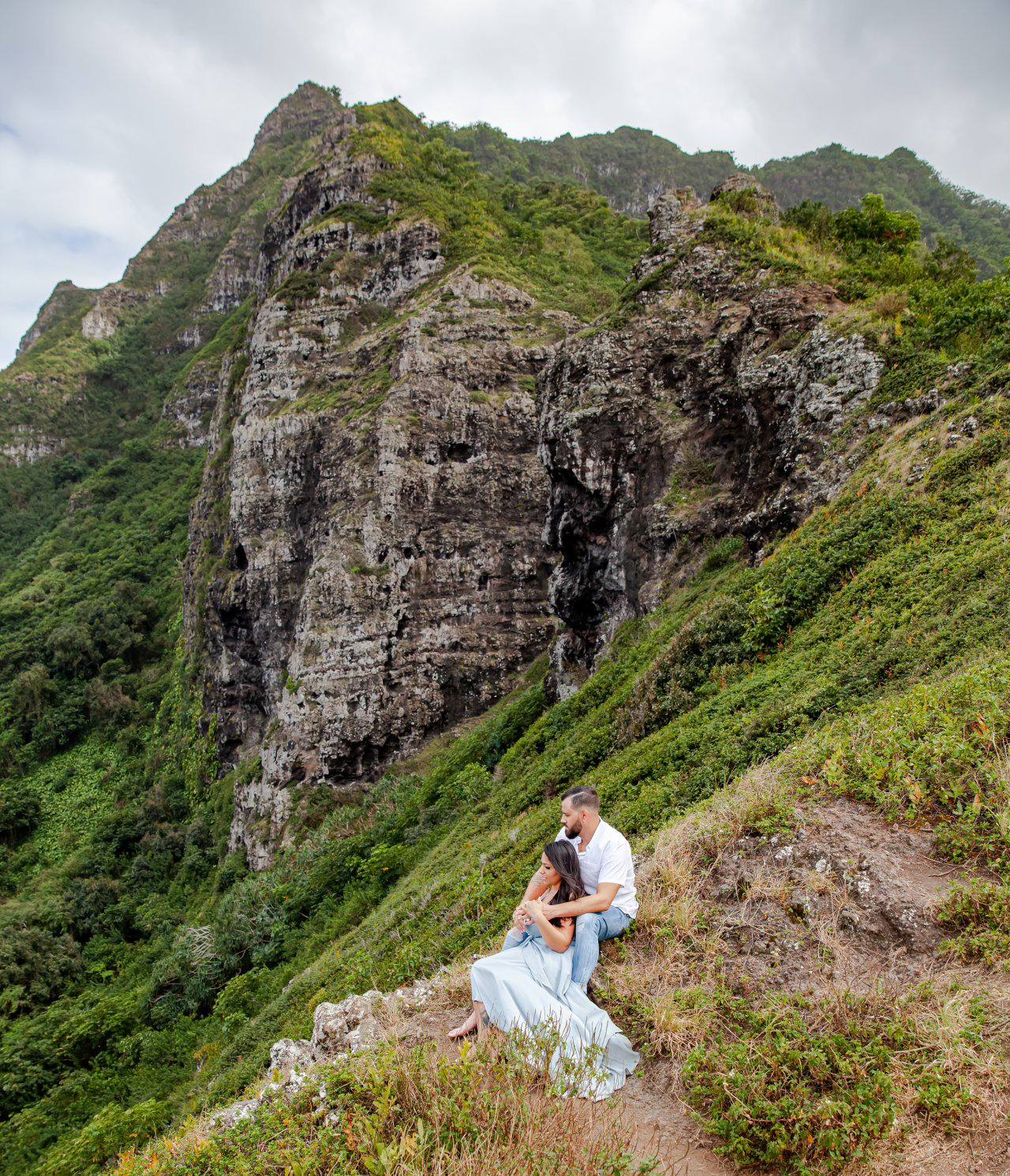 Adventure Save-The-Date Photo Shoot
Rosanna and John went all in. Their dream was to have images of themselves in stunning Hawaiian scenery and we made this happen. We captured photos of this gorgeous couple high up in the mountains of Oahu.
Visiting from the mainland, this sweet couple had images taken to use for their save the date. Rosanna and John scaled steep rock to reach the top of crouching lion. While this hike is a little challenging, it was completely worth the effort as the day was clear and there were stunning views. Oahu offers views that do not disappoint and if you are up for a little adventure in Honolulu, it is so easy to get incredible images to document your time spent on the little island.
We walked narrow paths, sat in a grassy field, and climbed to the top of the windy notches to get these stunning images. The view was incredible from every direction and we had a blast during this session. It was the perfect place to celebrate their next step.
Hawaii is always a good idea to celebrate your engagement!
---
Recent stories